The acoustic guitar is one of the most influential instruments of all time - and acoustic guitar songs are some of the most popular in the world. Whether you're looking for popular music or demonstrations of technical skill, listening to these songs is a great way to expand your horizons.
How We Chose These Songs
We believe that honesty and integrity are a vital part of reviews - and as part of earning your trust, we want to explain how we chose the songs below.
Our team hit a stumbling block the moment we started talking about this article: how do we define the best acoustic guitar songs? For that matter, how do we decide what's an acoustic guitar song and what isn't, assuming the instrument is used at all? Does it need to be present for a certain percent of the song, or would as little as a single note work?
For that matter, we quickly agreed that we wanted an objective way of selecting songs, rather than choosing them based on our personal preferences and the genres we listen to. You deserve better than that.
Realizing we had a genuine issue on our hands, we started writing down ideas for debate. Here are some of the things we came up with.
Each of these methods of selecting songs has problems. Popular songs aren't necessarily good songs - indeed, many of the most popular and recognizable songs are just four chords. Given the lack of diversity, is it fair to fill a list based on popularity?
Awards make a little sense, though the music industry tends to be a little circular. To put it another way, popularity tends to lead straight to awards, and many awards are given out based on nothing more than sales.
The technical composition is even worse. As some people on our team pointed out, judging by that is hard because people learn in different ways. For that matter, "difficulty" on a song tends to arise from one of three ways:
By practically any measure we try to use, it's difficult to describe what the best acoustic guitar song is and create a full list. We'd wracked our brains for quite some time at this point, trying to figure out the right criteria for deciding songs that we'd be comfortable sharing with you.
Finally, at the suggestion of one member of our team, we hit a compromise: Stop worrying so much and use many different criteria. We don't need to have every song be a showcase of complexity, or the winner of a ton of awards, or instructive for players learning the instrument. We can do all of those. Quite frankly, a list with different criteria feels like the best way to select songs.
Once we had our criteria chosen, it was a simple matter to research them and compile our final list.
The Best Acoustic Guitar Songs
In no particular order, here are the best acoustic guitar songs.
The top song on our list is the winner of an internal poll we conducted, taking submissions of our group's favorites and voting through them. While not the most complex song ever written, the outstanding use of acoustics throughout the song has created one of the most enduring hits of all time.
Aside from our personal preference, however, we think this song is a particularly good example of how to mix acoustics and lyrics. For most songs, the acoustic guitar is only one part of the sound - and if it doesn't blend well with the rest of the song, it doesn't matter how good guitar's melody is.
If you can, we suggest listening to this song while looking at a breakdown of each instrument and when it's played. That can teach you things you might not notice while enjoying it with your ears alone.
We wanted to provide a link to YouTube, but for various reasons, there was a copyright problem at the time we wrote this guide. You'll have to check for yourself to see if an original version is currently up.
Led Zeppelin (1968-1980, various reunions) is one of the most-recognized band names in the world, and that's due in no small part to this song from their unnamed fourth studio album. However, the reason this ultimately made it onto our list is the creative use of sectioning throughout the song.
Technically, the song is divided into three major sections, starting with a wistful progressive rock section (including the guitar), then adding electric instruments for folk rock, then finally switching to hard rock for its finale. Too many songs are effectively the same for their whole duration - maybe they have a solo part here or there, but they're broadly the same from start to finish.
Stairway to Heaven breaks from the mold, and it goes to show that the same instrument(s) can be played in different ways throughout a song to create an even better melody. That's something no musician should forget, even while searching for a distinctive style of their own.
While popularized as one of the hardest songs ever on the video game Guitar Hero, Through the Fire and Flames is a high-speed marvel that never really lets up on its intensity. Quite frankly, if you can play this song properly, then there aren't too many songs you can't somehow manage.
That aside, this was the subject of some debate among the members of our team. Through the Fire and Flames is easily the most well-known Dragonforce song, but they produce a lot of high-speed hits. Many of those are equally worth a look as an example of how complex a song can be while still being playable.
Well, for a certain definition of the word, anyway. Some people even spread rumors that the band itself couldn't play the song because it was so hard, but they were just that - rumors. It is, however, completely true that the entire song sounds like an insane guitar solo, and many people believe that's part of the fun.
This song isn't nearly as insane as our #3 entry - but we'd be remiss to create a list like this without the Beatles appearing somewhere on it. As the highest-selling certified band in the United States, the Beatles represent pure popularity on our list.
When deciding on the song to use, we had more internal debate. Some members of our team felt that A Day in the Life would be a better choice, particularly because it's agreed by so many to be their best song ever. That's not a small claim for a band with so many hits, and most people agreed they had a point.
In the end, however, we felt that Yesterday was a better representation of acoustics. Is there a degree of personal preference here? Absolutely. When a band is as good as the Beatles, there's nothing but personal preference when deciding which song is truly the best. This list is focused more on the acoustic guitar, however, and many of the other instruments had a greater part in A Day in the Life.
More Than a Feeling is one of Boston's top songs - and unlike some of the other songs on this list, it's quite light on the vocals. Instead, the band decided to allow the music to speak for itself, with the vocals coming on a surprisingly small part of the song. Long notes further spread things out, even as parts of the song switch between fast and slow.
Like Stairway to Heaven, we ultimately picked this song because it showcases.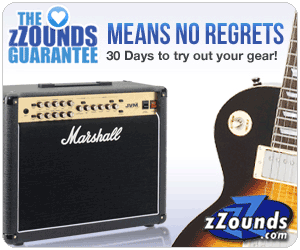 Blue Oyster Cult is a strange band name - most are, really - but (Don't Fear) The Reaper has the twin benefits of being a great song and being easy to learn thanks to its relatively mellow tune. That was enough to earn it a place on our list - we felt there needed to be at least one song that's good for learning to play the acoustic guitar.
This song is a study in contrasts - a gothic story and a bright tune. However, the band always meant for the title to be taken seriously. Its main focus is the inevitable grasp of death and the pointlessness of fearing it.
Aside from its educational aspects, however, we think this song addresses an important point: a song doesn't have to be difficult to be good. A technically complex song can be interesting and fun (that's how our #3 song got onto this list), but complexity all by itself isn't a good measure of value in a song.
That's the thing we really want aspiring musicians to keep in mind. It doesn't really matter whether or not you can play every song other people have written - your quality as a musician doesn't depend on your ability to do covers of other people's work. Instead, focus on getting good enough to create the sound you want to make. That - and only that - is what matters.
Comparison Table
Buyer's Guide
All of these top songs are available online, though Hotel California has had some copyright issues making it a little harder to find than the others.
Rather than telling you to go out and buy a bunch of singles, though, we have a different suggestion in mind. There's a lot of great acoustic music out there, and you won't hear even a fraction of the best songs of all time if you limit yourself to a list as small as this one. Instead, we suggest finding CDs or Playlists focused on the best acoustic songs - preferably a few hundred - and going through all of them.
When you've done that, you'll have heard more great music than most people - and it can help you decide what sorts of genres and bands to pay attention to in the future.