Gibson is one of the most celebrated names in guitar history. From Jimmy Page to Peter Frampton and Zakk Wylde, renowned guitarists across the world choose this company as their brand of choice. The superb sound, build, and quality of a Gibson is something wholly unique in the world of guitars.
If you own one of these beautiful creations, then you might wonder when your guitar was crafted. Gibson has been around since 1902, after all. Well, there's a nifty trick to tell exactly how old your ax is using the Gibson serial numbers on the headstock. Here's how.
Approximating with The Logo
First, you can tell which era your guitar was crafted in by merely looking at the logo. If you have an older model without a serial number, this might be all the closer you'll get to dating your Gibson. There are five iterations of the company's logo dating all the way back to 1902.

The original logo is a one-of-a-kind, unmistakable italic typeface with pearl inlay. It is the only variant with a severe tilt, almost turning the brand name on its side. Gibson used this format from 1902 to 1920. However, you can find plenty from this era that were never branded.
From 1920 to 1933, Gibson shifted the logo similar to its current tilt and removed the dot above the letter I. These logos are written in thin italics, lacking the pearl inlay from decades prior. Several flattop guitars during this period only featured the word "Gibson" to save space.

The next era of Gibson guitars takes place from 1933 to 1947. The logo now just read "Gibson," removing the article above it from the company name. The font during this timespan is thicker, replaces the dot above the I in some variants, and looks more hand-written than any other logo.

Suddenly, Gibson rebranded itself with the phrase "Only a Gibson Is Good Enough" and a new, golden logo. Guitars made in 1943 to 1947 feature a banner logo in thick, gold lettering that utilizes a similar typeface from previous eras. You can usually find this version in the middle of the headstock.

Finally, Gibson redesigned their logo to the one you know today after 1947. You can find this version in both gold and silver, some with a dot above the I and others without. Since this is the largest timespan for a Gibson logo, identifying which decade it came from can be a challenge. That's where your Gibson serial numbers come in handy.
Codes by Era
Just like the logo, different production years utilize a unique code on the headstock to date the guitar. Understanding how to read Gibson serial numbers is a little confusing at first, but it doesn't take long to identify when your guitar was made.
1935-1942
This is one of the easiest eras to identify. Each serial number starts with a letter that signifies a year. Gibson used A through H with a few variants to denote specific models. Models made up until 1937 place the letter between the order number and batch number, while everything up to 1941 puts two or three letters before the batch number.
If there are two letters, such as EG, that indicates both the year and a Gibson make. EK would stand for a 1939 Kalamazoo, while EW would be the same year for a Recording King/Montgomery Wards. Additionally, high-end models from 1938 to 1940 may have the letter A before their letter for the year.
Here's how to identify what year a Gibson was made from 1935 to 1942:
1942-1951
Just like the era before it, this one places indicates in the front of its Gibson serial numbers. Instead of letters, the '42-52 years use three or four letters to indicate the year of make. Some years mesh together in their numbering, having no definitive start or stop place within the serial numbering.
1952-1961
This era features serial codes for three different Gibson makes. Flat-tops are marked on the neck, F-hole models are marked inside the hole, and solid body models are marked on the back of the headstock.

Both F-hole and flat-tops use the same method for dating. The factory order numbers (FON) feature the batch number followed by a letter. These serial numbers look like Z1367 43, or any similar combination. You can date these models as follows: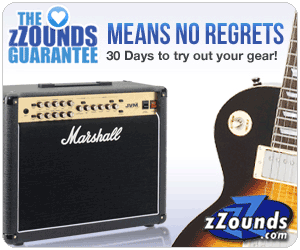 Solid body models are marked differently, using the first number in the FON to identify the year. There are only four numbers following any of these indicating digits from 0001 to 9999. Some may also appear in an X10 000 format. Regardless, the first number is specific to each year of production.
1961-1970
During this era, Gibson used a standard serial number system. Without any prime indicators, dating your guitar can be a little confusing. Some numbers are also repeated in the following decade, adding more confusion into the mix. Luckily, the models in this era are incredibly distinct.

This is by far the longest list Gibson ever used, as well. Each can be either five or six digits, growing in number as time goes on. Here's what to look for.
1961
The only serial numbers used this year range from 0100 to 42440. These are the easiest to date during this era, and the year with the least amount of models made.
1962
Serial numbers for this year include anything from 42441-61180 and numbers in the 71041-96600 range as well. The second set of digits extend into '63 and '64 depending on the model.
1963 to 1970
From here on out, numbers are often repeated, contain more than one year, or fall out of numerical order based on the year of production. These are the Gibson serial numbers from this era and the years they represent:
1962, 63, and 64: 71041-96600
1963: 61450-64222
96601-99999
106100-106899
1100000-111549
115800-118299
121000-139999
140101-144304
144381-149864
149892-152989
1963 and 1967: 100000-106099
10900-10999
111550-115799
118300-120999
140101-144304
1964: 64240-71040
144305-144380
149865-149891
152990-174222
176644-250335
1964 and 1965: 174223-176643
1965: 250336 – 305983
311000-320149
320700-329179
332241-348092
349121-368638
501009-501600
1965 and 1967: 306000-310999
1965, 1967, and 1968: 330200-332240
1965 to 1969: 500000-500999
1965 and 1968: 501703-502706
1966: 348093-349100
368640-369890
380000-385309
400001-406666
409671-410900
420000-429193
555000-557999
570087-570643
570857-570964
820088-823830
1966 and 1967: 570645-570755
1966, 67, and 68: 406667-409670
1966, 68, and 69: 530061-530850
1966, 67, 28, and 69: 700000-700799
750000-750999
800000-800999
1966 and 1969: 540000-540795
801000-812838
820000-820087
828002-847488
847499-858999
1967: 320150-320699
370000-370999
390000-390998
859001-891999
1967 and 1969: 897000-898999
1968: 501601-501702
503010-503109
520956-530056
892000-896999
899000-899999
91000-999999
1968 and 1969: 530851-520993
1969: 530994-539999
540796-545009
558000-567400
580000-580080
600000-606090 (high-end)
812900-819999
824000-824999
1970: 900000-909999
1970-1977
For the 70s, Gibson decided to make things a little easier. Now, their serial numbers are featured in ascending order with six digits. Most models in this era also feature a "Made in USA" marker. You can check the first two to date your Gibson guitar.
1997-2014
Gibson ditched their numerous dating systems of old in 1977 for a simpler model. Now, the first five digits correspond the production date. The first number indicates the decade, the second tells the day of the year, and the third reveals the which year in the decade the guitar was crafted.

A serial number of 80196XXX means the production date is 1/19/86, while 202857XXX stands for 10/12/2007. You can determine the day by subtracting the middle three numbers from 365, then counting backward from December 31st.
2014-Current
In 2014, Gibson changed their modeling system once again. Now, serial numbers appear in ascending order with the first two numbers indicating the year. Anything starting with 14 would be 2014, while current models feature an 18 for 2018.
What To Do If You Are Unsure
Dating your guitar using the above Gibson serial numbers isn't always so cut and dry. If you can't figure out the date for yourself, then you can have your guitar appraised at almost any reputable music shop. Both Reverb and Guitar World offer appraisals, helping you identify when your instrument was made and how much it is currently worth.